Greetings Vintage Drum Fans
As another year come to a close, I'd like to wish you all a Happy Holiday season and best wishes for a great 2018! I'm going to end a great year of vintage drum collecting with a very special set of a color I have been long after. 2 bucket list items have been removed with this drum kit addition making for some real Vintage Happiness!
This is a late 1963/64 Rogers Constellation No. 1850 Outfit in Sparkling Green Pearl.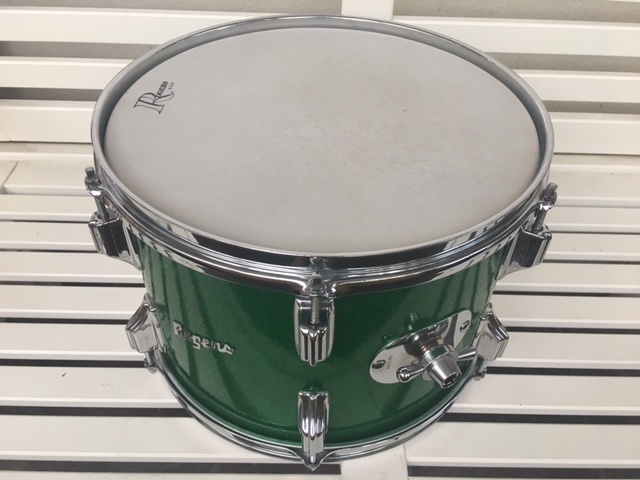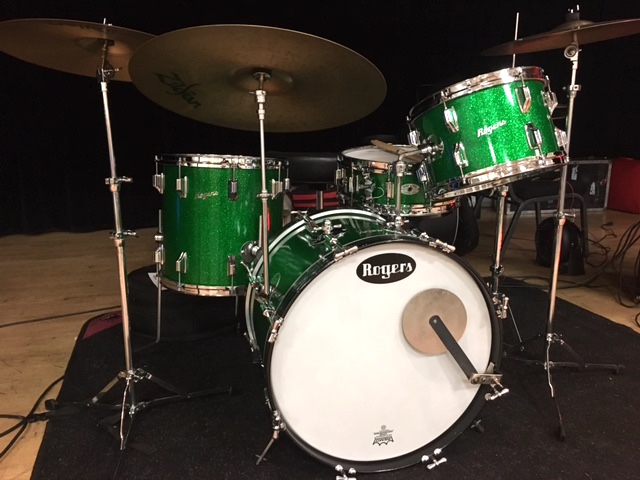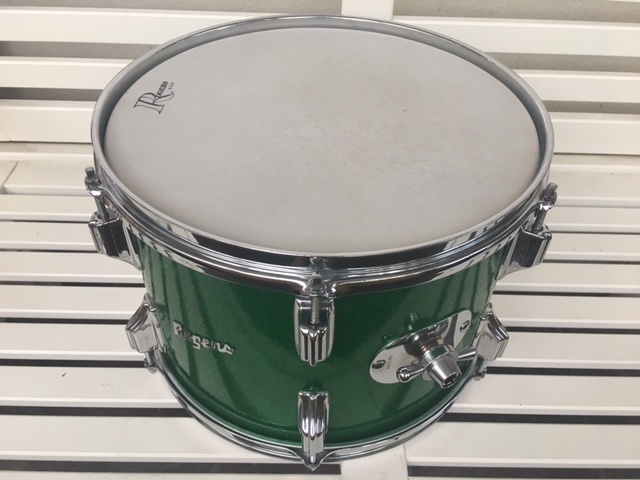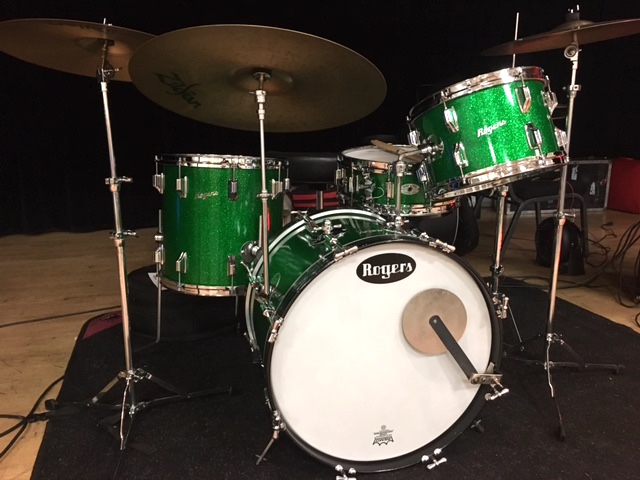 The drums were acquired from a collector friend here in San Diego. I first saw these drums 4 years ago when purchasing another set from him, and immediately knew these were very special. Needless to say, when I got the word it was time for these to go, I was even more excited to find out that the sale included some very special extra drums and incredible Swivomatic hardware. So Jack, if you are reading this, THANK YOU! for your generosity in allowing me to acquire your amazing collection.
The entire lot of drums consisted of the following drums and serial numbers (for the hardcore Rogers fans!)
14x20 Holiday BD Cleveland OH tag sn: 36778
14x14 Holiday FT Cleveland OH tag sn: 36785
9x13 Holiday TT Cleveland OH tag sn: 36775
8x12 Holiday TT Dayton OH tag sn: 111392
5x14 Power Tone snare Cleveland OH tag sn: 3727
5.5x14 Wood Dynasonic snare (no paper tag) sn: 3557
From the information that I have gathered from the great folks at the Vintage Drum Forum, the serial numbers indicate a late 1963 to early 1964 build. I was also able to find out that the drums were acquired from another collector in the northwest who I was able to contact to find out he purchased the drums from another collector in Canada many years ago. So at least part of the history is known on these drums and they have been well cared for over the years.
As I am learning more about the Rogers drum company, I have come to find that they offered an incredible variety of options and models on the drums. My research in the Rogers 60s catalogs has shown that the drums could be a variety of models such as a Louis Bellson Citation No. 2840 Outfit OR a Top Hat No. 1875 Outfit.
The drums are in amazing condition and all the drums are all outfitted with beaver tail lugs. There is no rust, corrosion, pitting or flaking of any of the metal and all the Swivomatic hardware works as good as you would expect. It's really unique and quite different from the other vintage drum companies' hardware. Well made and heavier. I can understand why many great players of the past opted for the Swivo tom mount on their drum kits. The wrap is also in fantastic shape with some very minor dark spots on the Power Tone snare and bass drum. This kit is a solid 9 out of 10 on the collector scale.
As for the sound: Wow! I have been using the 20/14/12 set up for the past 4 gigs with both snare drums and these drums sound amazing in a variety of venues. Excellent projection from these smaller sized drums with great warmth and tone and the drums have NOS Rogers heads (also included in the sale). The rare wood Dyna Sonic has incredible crack and the Power Tone is equally impressive. This set will be seeing many live shows in its future and it sure looks pretty under any kind of lighting situation. A great way to end a great year. Wishing you all Vintage Drum Happiness in 2018!
Until next time, PLAY those drums!